OF COURSE!!!
We have listened to your kind constructive feedback!
So we made it BIGGER.
ABSOLUTELY!!!
That we wanted to give you an even better seminar than the previous ones!
So, we made it BOLDER.
DEFINITELY!!!
That the organization took the whole enchilada under the microscope, that the 'Master Chefs' juiced some things up and flavored their ingredients with an extra punch (pun intended ?), that the GoR crew will achieve its next level in customer satisfaction and that the catering is already chilling their best Belgian beers for you, …  to make this event even BETTER!
WHY???
Because we are "Guardians of Ryukyu" … just like You!
Searching for the roots, the principles, the basics, the foundations, the efficiencies, the itsy-bitsy-teenie-weenie details, … or just to have a 龍球 … "dragon ball".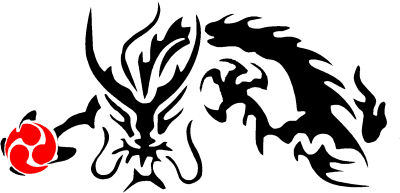 All other things put aside … we had a marvellous time last year, you had a marvellous time last year, the Sensei had a marvellous time last year …  so … let's just make this one:
 "BIGGER – BOLDER – BETTER" … TOGETHER!